2020 Save the World Foundation Evangelism Training School
Calling all evangelists, soul winners, youth pastors and volunteers!
Come and be trained to become an effective soul winner, evangelist and servant of the Lord
Our aim: To train and equip evangelists and soul winners to lead hundreds, thousands and millions of people to Jesus. We aim to foster relationships with God, with people and solid foundations in God's Word.
Our focus: Practical daily ministry to the poor, the outcasts and the lost
Venue
2020 Evangelism Training School will be conducted in Johannesburg, South Africa

Address:
Save the World Foundation Headquarters
48 Kingfisher Drive
Fourways
2055
Dates:
Registration Day : Friday, 10 January 2020

Time: 9am till 6pm
Classes: Monday, 13 January 2020 - Thursday 19 March 2020
Graduation: Friday, 20 March 2020
Time:
9am till 3pm: Monday 13 January - Fri 17 January 2020:- Teaching and preaching by Pastor Jarrod Davidoff
9am till 3pm: Monday 20 January - Fri 31 January 2020:- Students' Practicals in Lecture Facility
7am till 12 noon: Monday 3 February - Thursday 19 March 2019:- School Outreaches
1pm till 3pm: Monday 27 January - Thursday 19 March 2019:- Lectures
Graduation day:
Friday 20 March 2020
April to December: Students can stay on doing practical outreaches with the teams each day if they so desire.
God placed a vision in the heart of Pastors Jarrod and Lucinda to start an Evangelism Training School in South Africa in 2012 that would share the Gospel of Jesus Christ with everyone in our communities and the world. We wanted to make sure that all students could come and nobody would be excluded due to a lack of finances. The course is therefore provided for FREE. We therefore rely on the generosity and seeds sown by Christians who desire to sow into the vision of raising up evangelists for the end time harvest.
Those interested in the Evangelism training program should have a growing relationship with Jesus, a passion for the lost, a learner's mentality and a desire to be a team player. He or she must be a selfstarter who takes initiative; and have a sense of the gifts and abilities God has given them.
Application for Admission
All interested applicants are required to submit the Evangelism Application along with a recommendation letter from the Pastor you are currently serving under.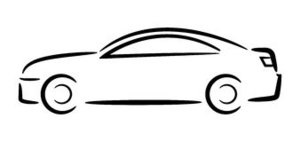 Transportation to and from the Evangelism school will be the students own responsibility.
Accommodation is not provided at our Johannesburg School. Students have to look for alternative accommodation if they stay out of Johannesburg.